Customized design:
In a constant effort to satisfy our customers, we have made the design of customized products a strong focus of our activity.
Breeder or researcher in a laboratory, you have specific requirements and we propose to meet them.
Our technicians at the design office have the mission to validate your technical elements, present you with appropriate and innovative solutions, design prototypes ... so that ultimately you work with the product that suits you.
A tailor-made project? We are listening to you.
Innovation:
Innovation is at the heart of our strategy. We appreciate taking on these new challenges that appeal to our know-how and creativity. Anticipation, evolutions of the sector, demands of the breeders, animal welfare, breeding performances are all elements which guide our reflection.
We regularly create new products and have often been awarded the Innov'Space award at SPACE fair each year.
We innovate in our historical field of activity but also know how to take new paths. We have designed a brand new product: the GREEN-UP vertical cultivation carousel.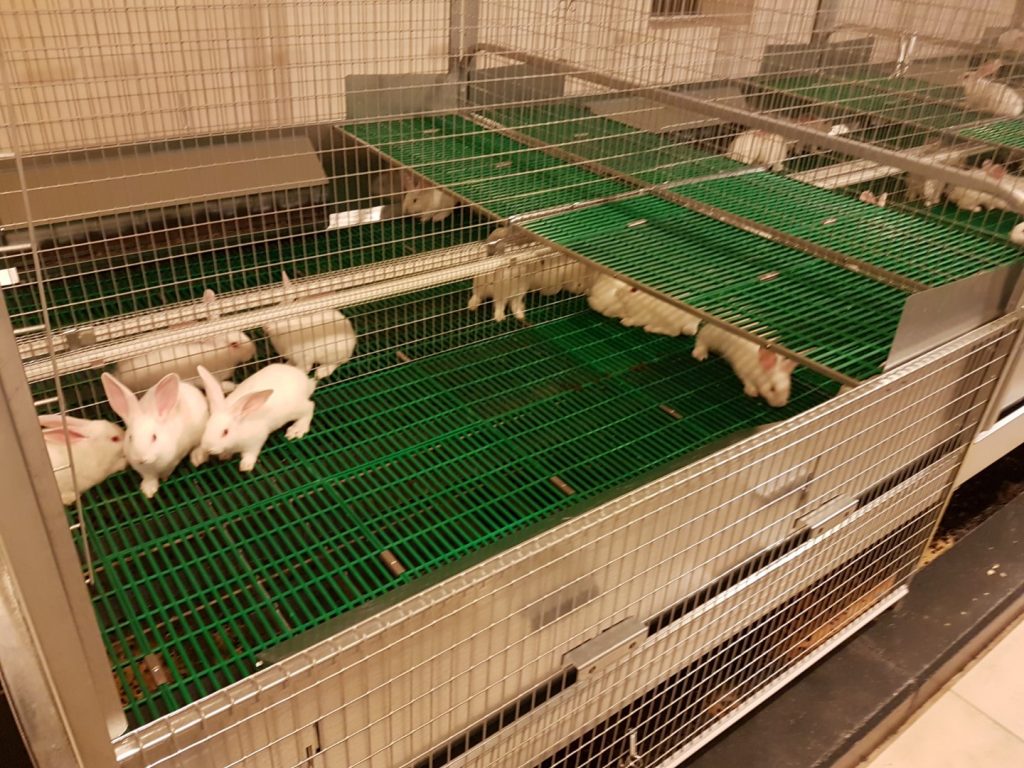 GREEN-UP: vertical cultivation carousel
Growing salads on the roofs of buildings? It's possible!
Resulting from a partnership between CHABEAUTI for the design and manufacture of professional agricultural equipment, CRITT HORTICOLE in the field of plant engineering and TOIT TOUT VERT specialized in urban agriculture, this 3D culture carousel aims to meet the need to relocate the production of fruits and vegetables in the heart of cities.
Designed to produce fruits and vegetables in urban areas, on the roofs of buildings, closer to consumers, it is part of the movement of greening cities.
It has been designed to achieve maximum efficiency on a minimum floor area and to maximize natural light while overlaying crops. The structure can climb up to 4.50 meters in height and incorporates moving gutters, which are alternately lit by natural and artificial light. The level of artificial light supply is flexible according to the culture and the external conditions. The continuous fertirrigation system (NFT) provides plants with the nutrients they need all the time. Irrigation is recycled. The crops that can be considered are those with low development, that is to say salads, strawberries, aromatic plants.
Designed to fit into the urban environment, it includes the constraints: silent operation (no nuisance for residents), ground load adapted to existing roofs, resource-efficient and waste production (culture in NFT, therefore without substrate). The 3D design of GREEN-UP allows it to achieve a high production yield per square meter and an economic profitability in very constrained situations on the surface: scarcity and price of land in an urban / surburban agriculture context. The objectives of controlling operating costs, long life and investment costs in relation to the economic data of the market have been taken into account.
To learn more, we invite you to visit this page:
Do not hesitate to contact us!