With around 4000 installations in France and more than 300 in the world, Chabeauti is now a major player in the global market.
Chabeauti in a few dates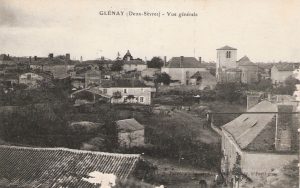 Norbert Chabeauti, a blacksmith in Glénay, creates the company of the same name by imagining the marketing of a potato basket.
Over the years, the needs of the agricultural sector being revealed, he develops a range of simple craft products, facilitating the life of the farmers of the region.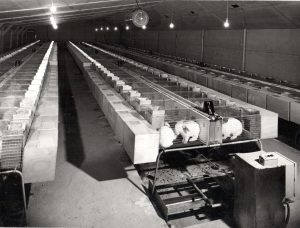 The sons of Norbert Chabeauti, Jean-Luc and Gilles, take over the family business. They meet the needs of the neighbouring company Loeul et Piriot, which develops rabbit products.
The first industrial processes are born and the Chabeauti company begins its adventure.
The development continues on the rabbit material until 1983, then the company diversifies towards the equipment for game and poultry.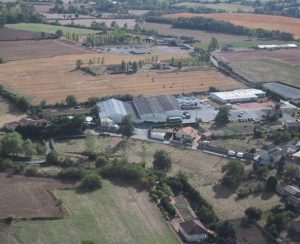 Jean-Luc and Gilles Chabeauti retire and transfer the business to FIDELAP, a subsidiary of FIDEIP.
Alain Veillat and Jacques Clochard take charge of the company.
The company then undertakes a structuring phase of its manufacturing processes and develops the engineering department to consolidate its technical positioning.
The focus is on the international and the exchanges with the institutional and technical partners.
Located in the heart of the main French rabbit basin, Chabeauti builds its development and enjoys a workshop of 5000 m2 on 1 hectare of land.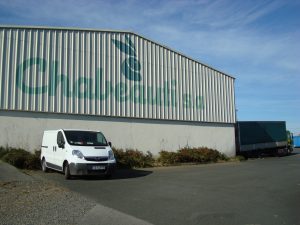 The company generates 31% of its turnover from exports and continues to work in these sectors, while opening up new markets.
Chabeauti has been able to develop its specificity and its listening to technicians and institutions (INRA and ITAVI for example), allowing it today to be solicited and to meet demanding specifications such as those imposed by laboratory equipment, which is now a real axis of development.
The FIDELAP group, made up of the Chabeauti and Materlap companies, is bought by Eric Béasse.
Innovation is at the heart of the company's strategy and a brand new product is created: the GREEN-UP vertical cultivation carousel.